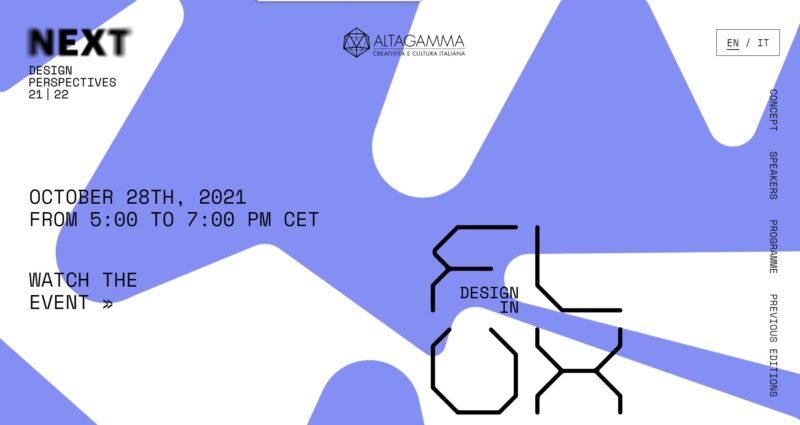 NEXT Design Perspectives is an annual conference established and promoted since 2018 by the Altagamma Foundation (Milan), which gathers high-end Italian companies in the creative industries of fashion, design, jewellery, food, hospitality, automotive, yachts and wellness. An international project each year curated by a leading figure in the academic field, I developed the 2021 & 2022 editions under the thematic umbrella of Design in Flux. 
The first short capsule conference was held on October 29, 2021 – Fondazione Feltrinelli, Milano.
The full event was held on October 27, 2022 – Triennale di Milano.
Special partner: Ellen MacArthur Foundation, UK.
Previous curators: Paola Antonelli – MoMA (2018), Deyan Sudjic – London Design Museum (2019).
Details on the two editions' spekers, themes and full videos of the events are awailable at www.nextdesignperspectives.com/